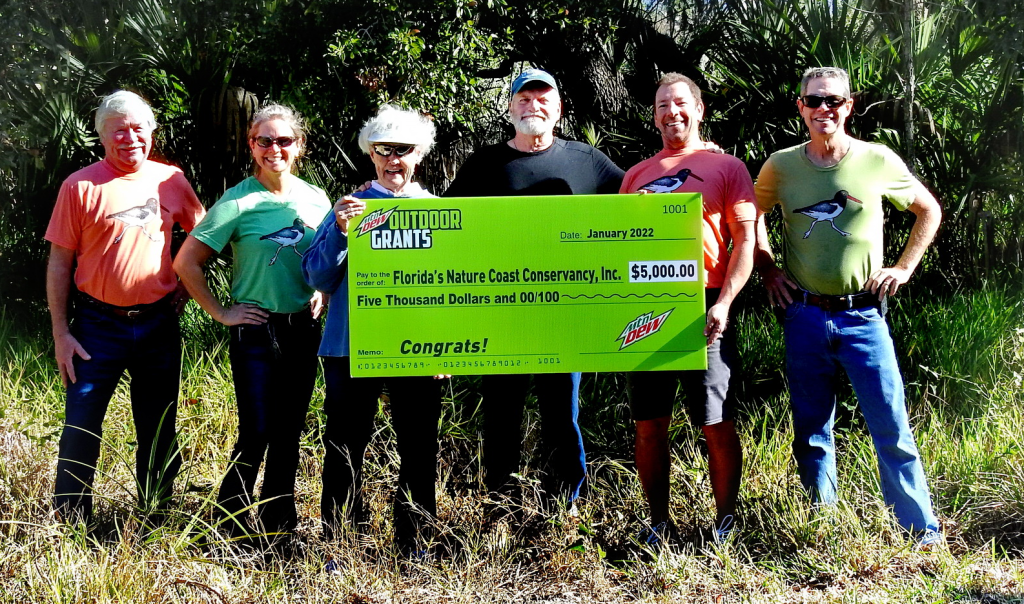 We are excited to share some big news this month: Florida's Nature Coast Conservancy is one of forty nonprofits to win a $5,000 grant through the MTN DEW Outdoor Grants program! Awarded in support of our ongoing commitment to the outdoor experience, the grant reinforces the important work we are doing to preserve environmentally endangered lands suitable for recreation, preservation, or conservation. Over the past 18 months, more and more people have been gravitating towards outdoor activities, creating a greater need for volunteer efforts and funding to promote expanded conservation, education, and restoration.
It's crucial that we all do our part to protect and preserve the lands we love and enable people to continue to get outside. These funds and your ongoing support will go a long way to help us further our goal of expanding our holdings by purchasing property near the Offerle Preserve and Cemetery Point Park in Cedar Key.
Thank you all for your continued hard work as we move into this exciting next chapter of our organization!